We've done it again! Kintegra has received the following HRSA Community Health Center Quality Recognition (CHCQR) awards for Program Year 2022.
The images shown above represent the HRSA Quality Badges awarded in 2023 for the 2022 UDS reporting period. 
Below are definitions and criteria for the awards.
Health Center Quality Leaders
To earn HCQL badges, health centers must have the best overall CQM performance based on average 2022 Adjusted Quartile Rankings (AQR). HRSA awards HCQL badges to health centers with AQR averages in the top three tiers (top30%). Kintegra earned the Bronze award meaning we were in the top 30% of health centers nationwide for our clinical quality metrics.
        Health centers must
Achieve at least one of these:

Earn at least one HCQL or NQL badge.
Improve by at least a 15% in one or more CQMs in back-to-back reporting years.

Increase by at least 5% in back-to-back reporting years.

Total patients.
Patients receiving mental health, substance use disorder, vision, dental, or enabling services.
Health Disparities Reducer
     Health centers must
Qualify for the Access Enhancer badge.
Meet at least one of these:
Improve by at least a 10% in low birth weight, hypertension control, or uncontrolled diabetes CQMs and must:

Improve during the two most recent back-to-back reporting years for at least one racial or ethnic group.
Perform as well or better than the previous year for the CQM at the health center level.

Meet the following targets for all racial or ethnic groups they served within the latest reporting year.
Advancing Health Information Technology (HIT) for Quality:
Health centers that meet all the following criteria:
Adopted an electronic health record (EHR) system.
Offered telehealth services.
Exchanged clinical information online with key providers health care settings.
Engaged patients through health IT.
Collected data on patient social risk factors.
Patient Centered Medical Home Recognition (PCMH): Recognizes health centers with PCMH recognition in one or more delivery sites.
To see full definitions of Award Criteria:
Community Health Quality Recognition (CHQR) Badges | Bureau of Primary Health Care (hrsa.gov)
To see Kintegra's specific Awardee data, (and other organizations too) click on the link below:
Health Center Program Uniform Data System (UDS) Data Overview (hrsa.gov)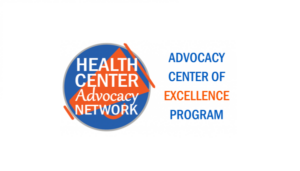 For the second time in a row, Kintegra Health has achieved the Advocacy Center of Excellence (ACE) Gold status.
An Advocacy Center of Excellence (ACE) is a Community Health Center that creates a culture of advocacy to ensure that policymakers at all levels of government commit to investing in the affordable, equitable, and innovative care that health centers provide. ACE levels recognize consistent engagement and demonstrate an ongoing commitment to making advocacy an organizational priority. ACEs actively partner with the National Association of Community Health Centers (NACHC) on federal policy issues, as well as their state Primary Care Association (PCA) on key local-level policy issues impacting health centers and their patients. There are three ACE levels – Bronze, Silver, and Gold. Each ACE designation is valid for two years, through December 2025.
On May 2, 2023, Kintegra opened the doors of its newest Family Medicine practices in Shelby – at the shopping area called 'The Marketplace' on E. Dixon Blvd.
Two KFM practices are actually side-by-side at this shopping center location.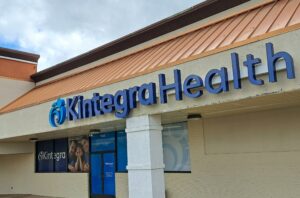 The KFM Practice at 1760 E. Dixon Blvd is the new home for the entire clinical staff from KFM – Shelby, formerly located at 808 Schenck St.  The new location boasts larger clinical space for medical and behavioral health services and a new pharmacy.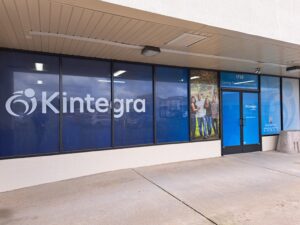 KFM just next next-door at 1758 E. Dixon Blvd., will initially offer Chiropractic Services starting May 2nd,  adding the full complement of family medical and behavioral health care later this summer.
We are pleased to bring this increased access to care to the residents of Cleveland County.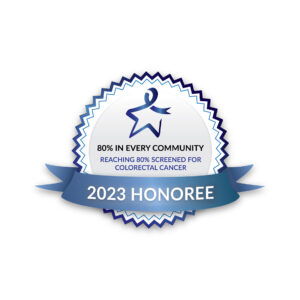 Kintegra Health is proud to be among this year's recipients of this year's  80% In Every Community National Achievement Award.
The American Cancer Society National Colorectal Cancer Roundtable (ACS NCCRT), founded in partnership with the Centers for Disease Control and Prevention (CDC), honored five organizations for their exceptional work to increase colorectal cancer screening rates across the U.S. with 2023
Colorectal cancer is the third leading cause of cancer death in both men and women in the U.S. While screenings for colorectal cancer are an important step in saving lives, only 59% of adults aged 45 years and older are up to date with screenings
The 80% in Every Community National Achievement Awards is a program designed to recognize individuals and organizations who are dedicating their time, talent and expertise to advancing needed initiatives that support the shared goal to reach colorectal screening rates of 80% and higher in communities across the nation. The awards include one grand prize winner and four other honorees, each of whom receives a monetary award to support continued efforts to increase colorectal cancer screenings.
In addition to Kintegra Health, this year's awardees are: CommUnityCare Health Centers & Dell Medical School at The University of Texas at Austin, Austin, TX; Colorado Cancer Screening Program, Denver, CO;  Ohio Association of Community Health Centers, Columbus, Ohio; and Virginia Mason Franciscan Health, Seattle, WA.
For more information about this important work and the 80% in Every Community Award, visit:
Share the webcast replay and slides are now available in the NCCRT Resource Center: https://nccrt.org/resource-center/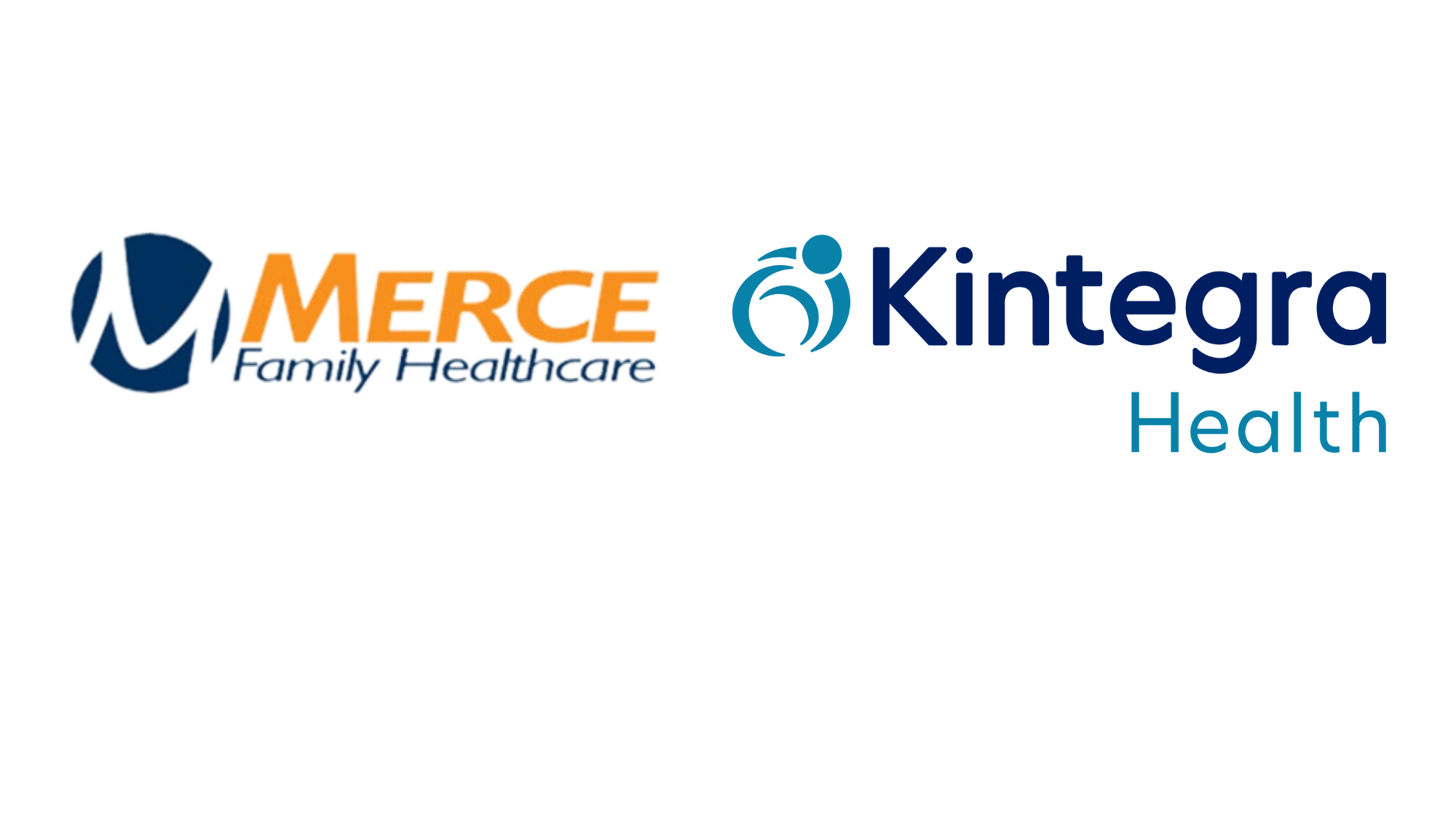 Kintegra is pleased to announce the transition of MERCE Family Healthcare (Medical Resource Center for Randolph County) into the Kintegra family of practices! On March 1, the MERCE family medicine and family dentistry practices in Asheboro open their doors as Kintegra Family Medicine and Kintegra Family Dentistry.For more information about the merger, see today's press release here: MERCE Merges with Kintegra
For additional information on these locations click here:
Privacy & Cookies: This site uses cookies. By continuing to use this website, you agree to their use.
To find out more, including how to control cookies, view our Privacy Policy.