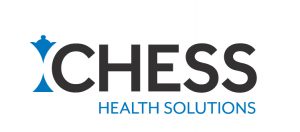 Kintegra Health partners with CHESS Health Solutions to provide care which results in better outcomes for individuals and patient populations. This value-based care collaboration works to understand the needs of Kintegra's patient population and provides innovative high-touch services that address the needs of the sickest and most impacted individuals, while aligning with clinical and financial goals. This partnership aims to improve how care is delivered, lowers the cost of care, and, most important, achieves better patient outcomes.
Services provided include:
Pharmacy Support: (medication reviews, medication assistance, patient education, disease management, medication adherence and medication utilization)
Care Coordination: (Transition of Care, Emergency Department outreach and follow-up, Care Gap scheduling and closure, social determinants of health assessment and referrals, and annual wellness visit scheduling.
Social Work: (Addressing  social determinants of health (SDOH) and resource procurement, Advance Directives, Home Life reviews, safety concerns/abuse and neglect concerns, substance abuse referrals, assistance with placement for (SNF, ALF, etc. ), referrals to supportive counseling & behavioral health resources.
CHESS works closely with the Centers for Medicare & Medicaid Services (CMS) and manages several Accountable Care Organizations (ACOs), and the MSSP Shared Savings Program ACO models. (CHESS MSSP, LLC and CHESS Value, LLC).