Effective July 1, Kintegra  Health  and  Lutheran Services Carolinas are the  new sponsoring members of PACE of the Southern Piedmont, Charlotte, NC.
To learn more about this exciting announcement, read the full press release here
We are pleased to announce that Iredell Psychiatry, a practice within Iredell Health System's Iredell Physician Network, joins Kintegra's  family of practices effective June 1.  Through the collaboration of Kintegra Health and Iredell Health System (IHS), this practice now operates under the FQHC model of operations.  To learn more about this exciting collaboration  and announcement  click here.    For details about Iredell Psychiatry's services and hours of operations, click here
Starting April 27, Kintegra is offering mobile Drive-Up COVID-19 testing at several locations in Gaston County .  By Appointment only.  For full details click here.
Kintegra Health now offers video visits.  A more convenient way to access care is now just a click away.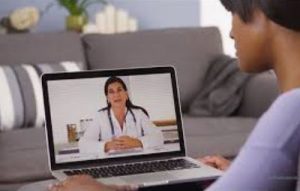 Video visits are available for existing patients, depending on the specific need for the visit.
When calling to make a new appointment, we will discuss  if a video visit is right for you, and will provide all the information you need to connect.
If you have already have a visit scheduled,  our care team will determine if a video visit is right for you, and will contact you before your appointment with simple instructions to connect.
To have a video visit,  you  will need access to a smart phone, tablet or computer with a camera, as well as an internet connection.
For more information or to schedule a Medical or Behavioral Health video visit, call 704 874 3316.
Kintegra uses ZOOM via  MyChart for virtual visits.
Follow these instructions to install:
Instructions to install ZOOM and MyChart on your device
Once you've got ZOOM/MyChart installed, here's how to prepare for your visit:
Prepare for your video visit on your phone
Prepare for your visit on your web device
Robert Spencer, Kintegra Health CEO,  joined local leaders on 4/16 to answer concerns about COVID-19 in virtual Town Hall hosted by Gaston County Govt.  Click below to read the full article in the Gaston Gazette.
https://www.gastongazette.com/news/20200417/heres-what-gaston-county-wants-to-know-about-covid-19
Gaston Family Health Services is pleased to announce its new name, Kintegra Health
Read the April 2 2020  Press Release
GFHS' Dental Director Dr. W. Donigan speaks with WBTV's  'On Your Side'  Christie O'Connor  about  GFHS' Mobile Dentistry Unit services and a potential NC change in dentistry that could help increase access to dental care for NC children.  Click here for the full article.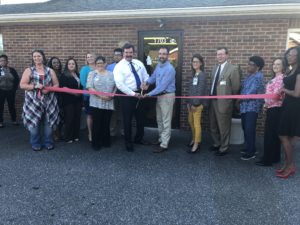 GFHS is proud to open the doors at its newest practice, GFHS Integrated Medicine this month.  The practice specializes in Integrated Primary Care.
Dually certified in Family Medicine and Psychiatry, Dr. Benjamin Stacy, DO provides medical and psychiatric services, including psychiatric medication management, treatment of PTSD, chronic depression, anxiety and emotional health. For contact details and hours of operation, visit us at: http://www.kintegra.org/locations/kintegra-family-medicine-statesville/
GFHS is pleased to welcome GFHS Family Dentistry – Mocksville to our family of dental practices.
Effective August 1  2019 GFHS Family Dentistry- Mocksville  provides dental care to  children and adolescents in Davie County.  Our practice is conveniently located just yards from the Davie County Health & Human Services (Health Department), and accepts Medicaid, HealthChoice, private insurance and self-pay patients.
Brittany Stofford, DMD and her clinical support team look forward to making GFHS Family Dentistry your child's dental home.
For more information, or to make an appointment, see our site location page on this website.  You can get there directly by clicking http://www.kintegra.org/locations/kintegra-family-dentistry-mocksville/
GFHS has again been recognized by the Charlotte Business Journal as one of the Healthiest Employers of the Greater Charlotte area!
The award honors local companies with outstanding health and wellness initiatives.  These are organizations that are committed to creating a healthy workplace and to making wellness a priority.
This is the 2nd year in a row that GFHS has been recognized for this award, thanks to our Staff Wellness Program
Accepting the award, pictured above are GFHS' staff members Alyssa Lowery (l), and Molly Quakenbush (r)
Privacy & Cookies: This site uses cookies. By continuing to use this website, you agree to their use.
To find out more, including how to control cookies, view our Privacy Policy.